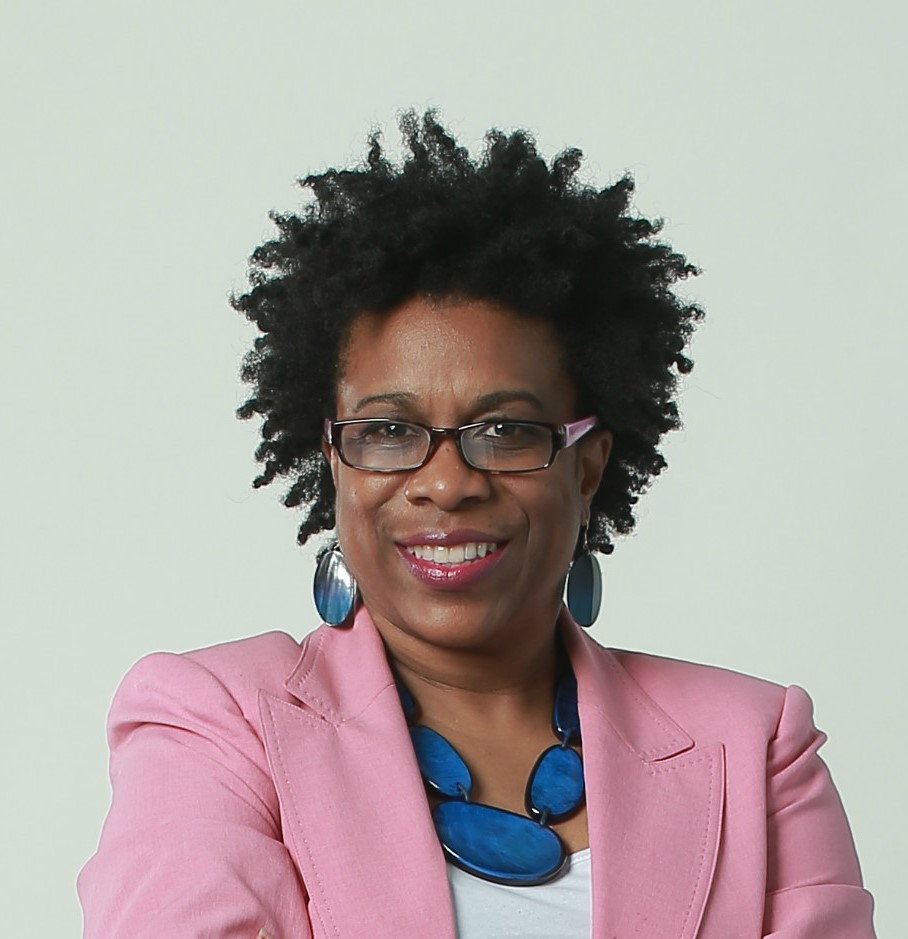 Marquita M. Qualls, PhD, also known as 'Dr. Q', has over 20 years of leadership experience in consulting, coaching, and motivating people who want to produce order out of their chaos. Though a scientist by training, she commands a masterful understanding of the interpersonal skills needed to thrive in today's fast-paced and competitive business environment. Her technical side drives an ability to gather perspectives and analyze feedback, while at the same time connecting with clients and guiding them towards achieving results. This has enabled her to function and make seamless transitions between the scientific and non-technical worlds.
Dr. Qualls' professional career began at GlaxoSmithKline (GSK), one of the leading pharmaceutical companies in the world. During nearly a decade at GSK, she held roles of increased global responsibility spanning drug development, technology evaluation, program management, strategy, and people development.
She has a gift for listening to what's not being said and asks the probing questions to help you arrive at a solution. Her style is often described as energetic, engaging, and empowering. She understands what it takes to be an extraordinary leader. She is a former National President of NOBCChE and was a member of the team that created the Leadership Development System® for the American Chemical Society, the world's largest scientific society. She has also served on the editorial advisory board of Chemical & Engineering News, The Chemical Science Roundtable of the National Academies, and an Entrepreneur in Residence with Innovate Mississippi.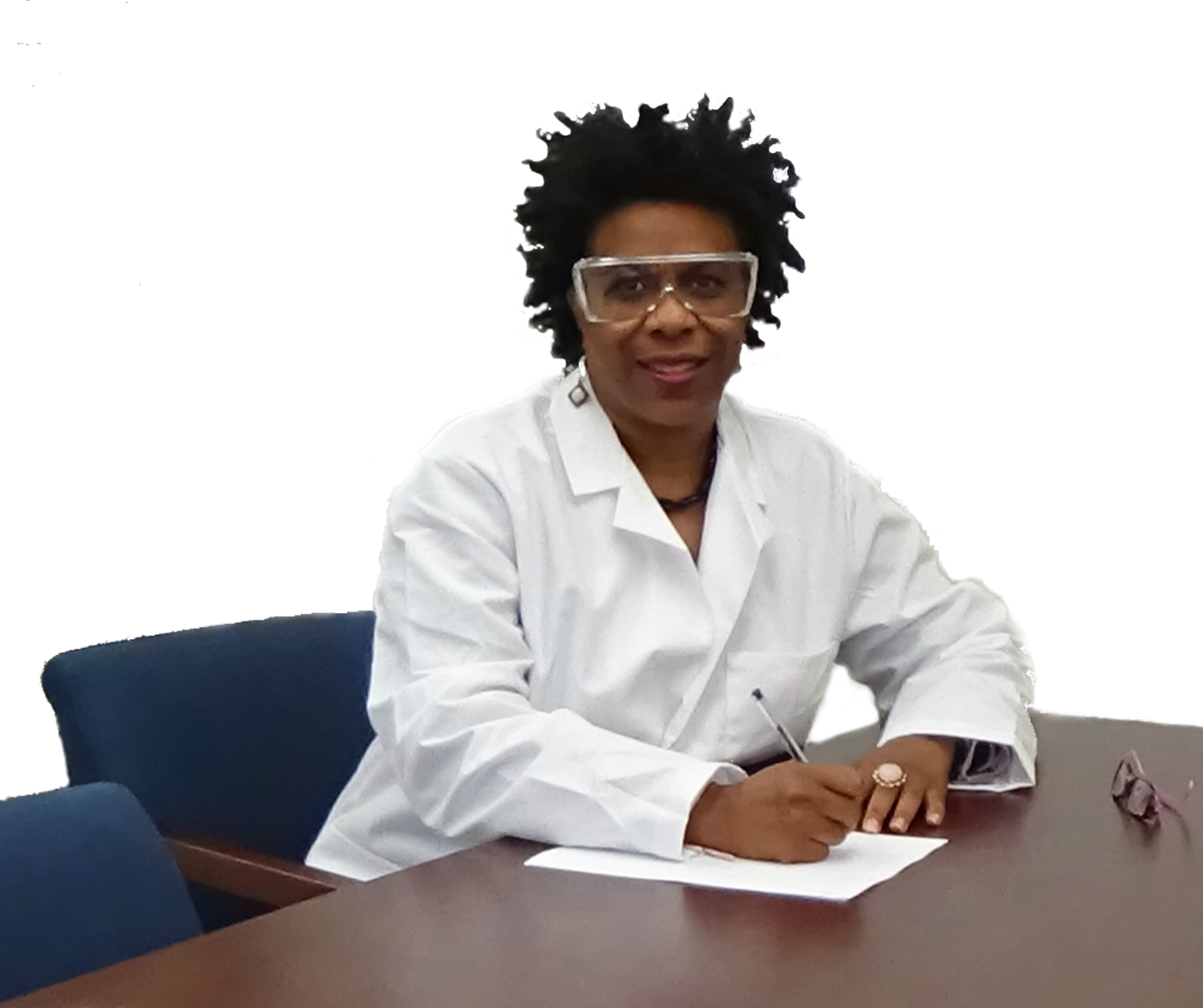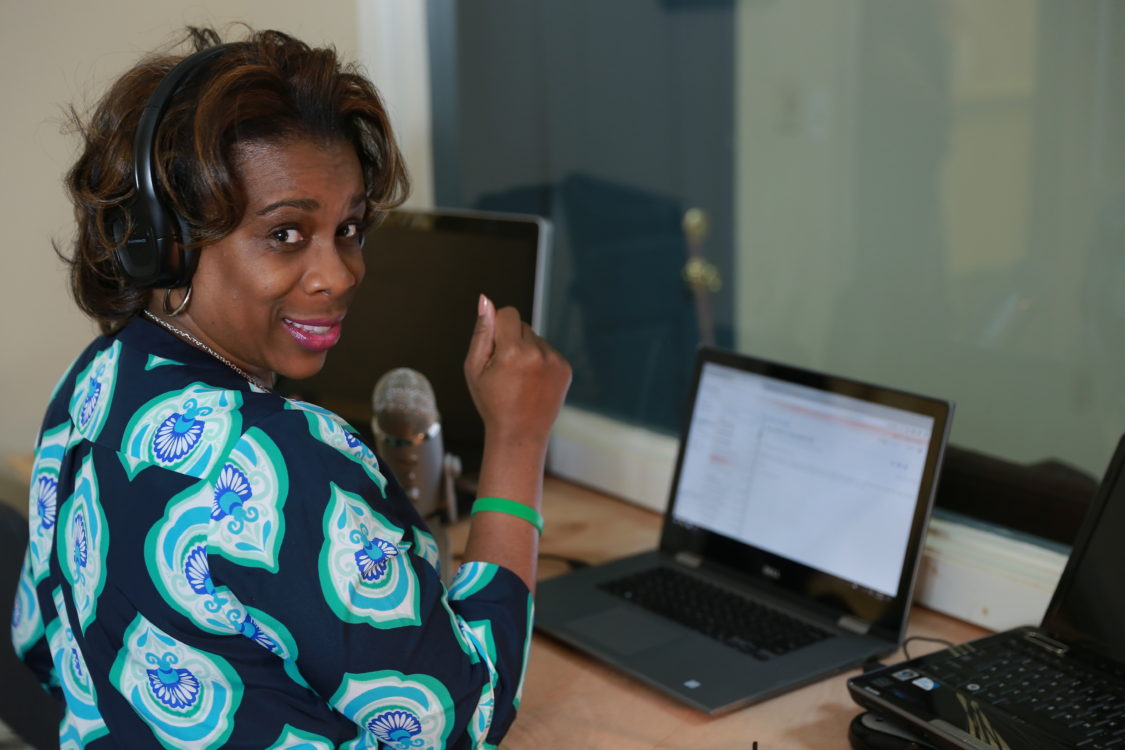 In 2009, she formed Entropia Consulting to assist professionals develop and strengthen the skills that will enable them to become more productive and effective leaders, and achieve work-life balance. Based in the US, Dr. Qualls splits her time between Mississippi, Tennessee, and the DC area and has established a global client base.
Since its founding, she has consulted and coached professionals within government, academic, corporate, and nonprofit sectors including the Department of Homeland Security, GSK, Novartis, Jackson State University, P&G, Purdue University, The Dow Chemical Company, and American Chemical Society, Association of Women in Science, NOBCChE and SACNAS. ( See complete list)
In her free time, she enjoys traveling, cooking, and is an avid collegiate and professional football fan. She holds a BS and PhD in chemistry from Tennessee State University and Purdue University, respectively.
STEMulating Conversations with Dr. Q
Subscribe to STEMulating Conversations with Dr. Q on Your Favorite Podcast App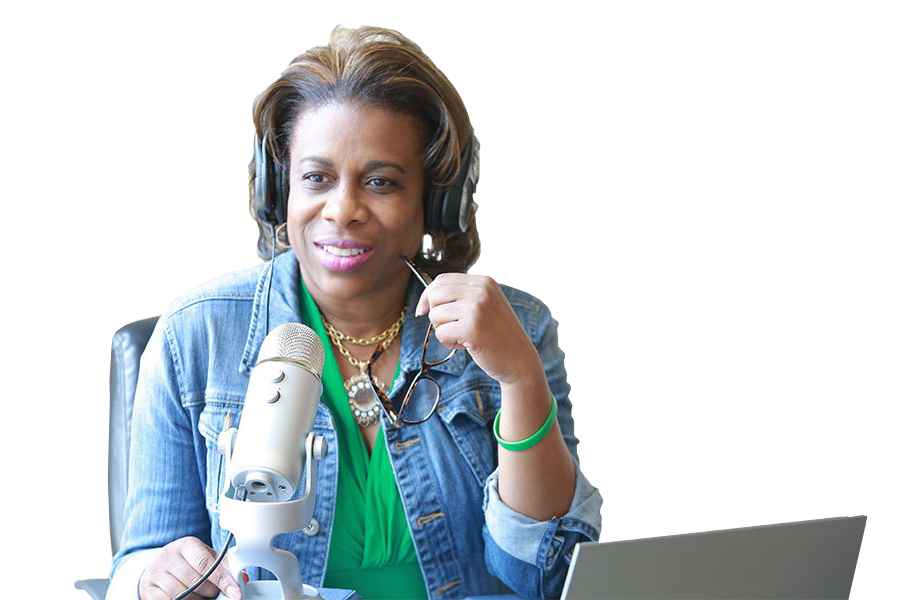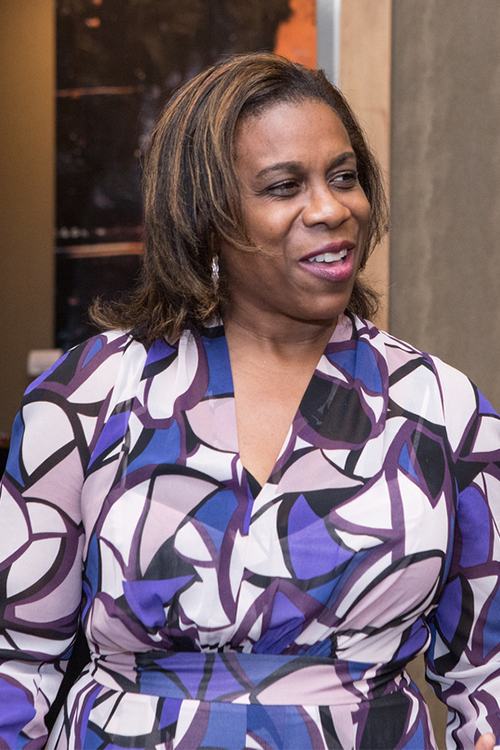 • Strategic Planning
• Program Development
• STEM Diversity and Inclusion
• Interim management
• Leadership Development
• Presentation Creation
Entropia's leadership experience, knowledge of the factors influencing the competitive marketplace, and an extensive network allows us to deliver sustainable solutions to your business challenges. Entropia brings a focus and depth of functional expertise to address complex projects and deliver value to the client. From initiating strategic programs to designing processes for continuous improvement, Entropia is equipped to:
• Plan, organize and manage resources to deliver successful completion of defined projects
• Provide critical decision support to create strategies aligned with business needs
• Identify and leverage resources and networks to build strategic partnerships
• Evaluate activities and processes that contribute to the organization's overall performance
Professional Development and Leadership Coaching
Coaching is the most effective method to achieve maximum success. Individual and group coaching packages are available. The sessions are customized based upon the specific needs identified in an initial consultation. Coaching sessions are conducted in person, by phone or via videoconferencing. Coaching Helps You:
• Improve clarity on professional goals
• Navigate a career transition
• Maximize transferable skills
• Enhance confidence and leadership presence
• Increase inter- and intra- personal effectiveness
• Develop of new skill sets
• Improve critical thinking and decision-making skills
All coaching programs are based upon five core competencies which form the foundation of an EPIIC Leader. These competencies are essential for any leader, whether you are leading self, leading a team, or leading an organization. The five areas are:
Entrepreneurship
Learning to leverage personal and professional opportunities; enhancing and maximizing decision making skills; using politically savvy to increase comfort in taking risks.

Professional adaptability
Accepting differences in work style; being flexible with management approach; becoming comfortable with ambiguity.
Intrapersonal Awareness
Understanding strengths and limitations; identifying internal motivating and discouraging factors; branding; enhancing management skills.
Interpersonal Interaction
Learning to effectively work with others through better communication, collaboration and conflict.
Cultural consciousness
Recognizing the diversity and ethics of the work environment and the customers served.
Here are just a few things that people have to say about Dr. Q:
"In my time with her, I found her to be powerfully insightful in managing change, gifted at her ability to gather perspective and feedback from stakeholders, remarkably flexible in consideration of new ideas and opinions, highly tolerant of ambiguity, and highly skilled at connecting people to deliver results…Marquita is not just a key contributor, but a talented individual that will make you and your team successful."

Sr. Vice President

GlaxoSmithKline
"As a colleague who worked with her on many global projects I find her to be an extraordinary person. I have seen many examples of her talent and have long been impressed by her critical thinking, diligence and work ethic. Marquita has outstanding organizational and interpersonal skills"

Executive Director

GlaxoSmithKline
"Marquita Qualls is an energetic, young, dynamic leader... She is smart, easy to get along with, and most importantly, is--and is perceived to be--a leader."

Past President

American Chemical Society
"Marquita is excellent in combining the urgency of business, while maintaining the human aspects of expediting activities"

Regional Director

NOBCChE
"Dr. Qualls' scientific training, communication and organizational skills, coupled with her ability to get along with people of diverse backgrounds and agendas make her an ideal candidate for a career in a number of areas where imagination is a critical asset."

Retired Director

PQ Corporation
"Dr. Qualls is a hard worker with a positive attitude. She embraced challenges and when approaching any aspect of the engagement, she understood the importance of evaluating and analyzing all information before putting forth potential solutions. She presented innovative solutions that were well received and had a positive impact on the strategic positioning and operations of my company."

President and CEO

Premiere Shredding Incorporated
"She has great strategic insight and is willing to get the job done. She is open-minded and uses multiple resources to make the best decision for the organization."

HR Director

Dow Chemical
"Marquita is a visionary who builds diverse and collaborative relationships... She is a passionate leader who is genuinely concerned about people."

Scientist

P&G
"Your keen insights and acumen were quick and accurate on the way ahead... You were able to quickly identify the core issues and provide recommendations to solve the issues. Most importantly, your diplomatic tact was well-recognized so as not to create a volatile situation."

Program Manager

Dept. of Homeland Security
"You maintained the highest level of integrity and your commitment to the project was phenomenal. I found your deliverables of written reports and presentations to be well thought-out and very insightful. Your meticulous work on strategic planning will benefit thousands of students in the coming years ahead.
Having worked with other consultants in the past, I found your service to be excellent and at the highest level of professionalism. It was a great pleasure meeting and working with you. You have my strongest support and recommendation for future referrals and consulting engagements."

Provost and Vice President of Academic Affairs

Jackson State University
Entropy is a term used to denote the level of randomness in a system. Through research and experimentation, it has been proven that nature ultimately prefers to exist in a state of disorder. While it may be normal to exist in this chaotic state, there are times when a more orderly state is required.
Entropia Consulting specializes in helping people and organizations bring order to their chaos to achieve maximum effectiveness and productivity.
Identifying and addressing specific areas of development required for enhanced career navigation
Equipping students and faculty with resources to facilitate the transition from academia to the workforce
Leveraging talent for alignment with strategic people development and staffing initiatives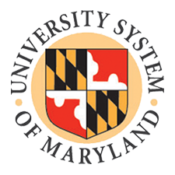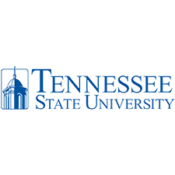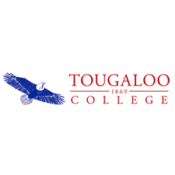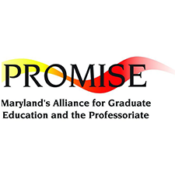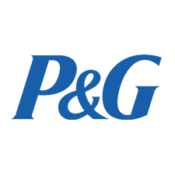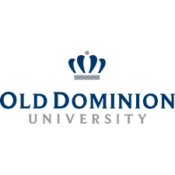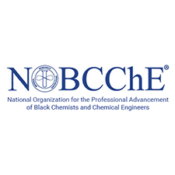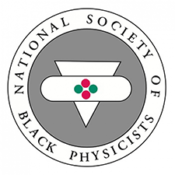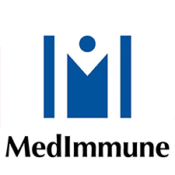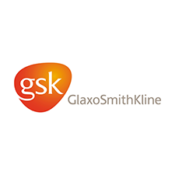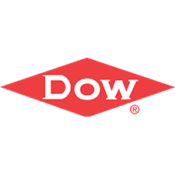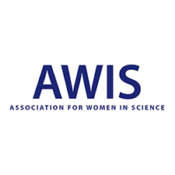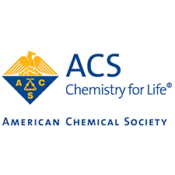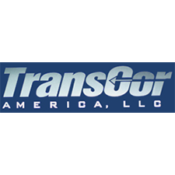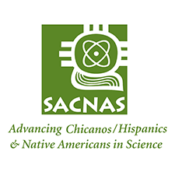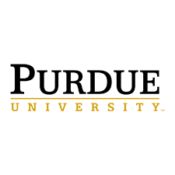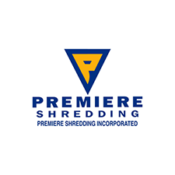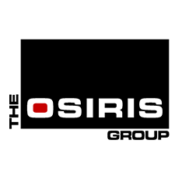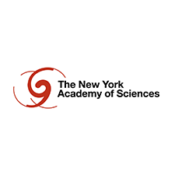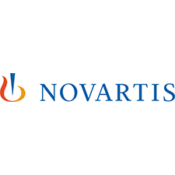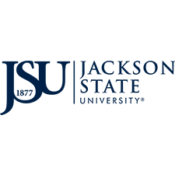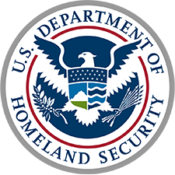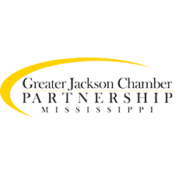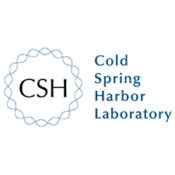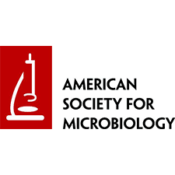 Entropia's workshops are catered to your specific needs.  You can select a single topic to focus on or a combination of key competencies. The format of training can range from a one hour seminar to multiple day workshops incorporating interactive style that blends lecture, discussion, and experiential exercises. Handouts or other material may also be provided to illustrate or reinforce key concepts.
Topics include:
• Conflict
• Decision Making
• Entrepreneurial Thinking
• Ethics
• Networking
• Personal Branding
• Time Management
• Transferable Skills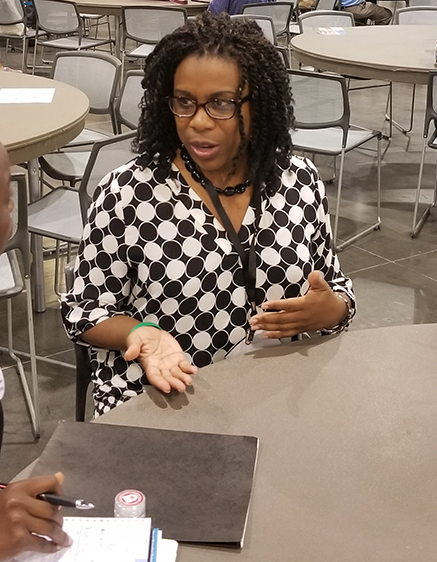 Interested in making Entropia part of your success?
Thank you for your interest in Entropia.  If you have questions or comments, please fill out the form.  All inquiries will be responded to within one business day.
Phone:  202-455-0426
Email:  entropia@entropiaconsulting.com